If you want intense, dramatic-looking eyes, it is advisable to use castor oil for eyelashes. While makeup can temporarily accentuate your eyes, this magic ingredient can offer some healthy growth and permanently make your eyelashes thicker. Mascaras are helpful, but naturally thick eyebrows and lashes are to die for. Not all of us are blessed with Delevigne-esque hair growth, and that's why castor oil can come in handy. It also protects your eyelashes from breakage and promotes healthy hair growth. Add this ingredient to your daily hair care regimen and prepare yourself to be amazed.
Our busy and hectic schedule leaves us very little time for an elaborate skin or hair care routine. But worry not because we are here to help. This post discusses some simple ways to add castor oil to your daily routine. Swipe up to read more about the DIY castor oil tricks that are healthy and affordable!
How Does Castor Oil Benefit Hair Growth?
Besides its antifungal and antibacterial properties, castor oil is packed with beneficial nutrients like proteins, minerals, and fatty acids, such as oleic, linoleic, stearic, and palmitic ricinoleic acids (1). It also contains natural compounds that promote hair growth.
Castor Oil Contains Vitamin E
Vitamin E works as a powerful antioxidant that conditions your lashes and keeps them from falling out. It also helps repair damage to hair follicles, which then promotes hair growth (2).
Castor Oil Is Rich In Ricinoleic Acid
Castor oil also contains naturally high levels of ricinoleic acid, an omega-9 essential fatty acid that thickens your lashes and stimulates lash growth (1), (3).
StyleCraze Says
Castor oil also conditions your lashes and gives them an enviable luster.
Wondering if it is safe? Check out the next section!
Related: Top 11 Castor Oil Benefits For Health, Uses, & Side Effects
Castor Oil For Eyelashes – Is It Safe?
As opposed to the wide range of eyelash growth products in the market, which may or may not have side effects, castor oil is a natural ingredient. Much like an all-natural conditioner and at a moderate dosage, it works fine without any side effects.
Even if a little bit gets into your eye, it does not cause any damage. It only blurs your vision if you apply an excess amount (in which case, you can wash it off). The trick to keeping it from getting in your eyes is simple – apply it with precision and in small amounts. If you want to know more about how to use it the correct way, keep scrolling.
How To Use Castor Oil For Eyelashes
There is more than just one way you can use castor oil on your lashes and brows. Below are five of the most effective ways that you can combine castor oil with other wholesome ingredients to make a DIY lash serum right at home.
The best time to apply it is at night as this allows more time for the oil to saturate your lashes, and you will wake up with healthier lashes in the morning.
DIY Methods For Natural Eyelash Growth
1. Pure Castor Oil Mask – The Simple Method
This is the easiest method to nourish your lashes with nothing but castor oil.
Step-By-Step Tutorial
Cleanse your face and make sure you remove all traces of makeup from your eyes.
Get hold of a clean mascara wand or a clean eyeliner brush.
Dip it into the castor oil and carefully apply it on your upper and lower lashline, coating each lash thoroughly.
Leave it on overnight.
Remove it the next morning with a makeup wipe or some rose water.
2. Glycerin And Egg White Method
Create your own natural eyelash serum with the help of two ingredients that you can easily find in your kitchen cabinet. Glycerin is popular for its moisturizing properties, and egg whites are known for their high protein content (4).
Step-By-Step Tutorial
Pour some castor oil into a tiny bottle or container.
Add two drops of glycerin to the oil.
Add two drops of egg white to this mixture.
Using a clean mascara wand, gently apply this homemade serum to your upper and lower lashes.
You can leave it on overnight or for a couple of hours before washing it off.
3. Castor Oil And Olive Oil Combo
Olive oil is a rich source of vitamins A and E, and it is also packed with tons of antioxidants (5). Combining castor oil and olive oil is highly beneficial as your lashes soak up the benefits of both of these wonderful oils.
Step-By-Step Tutorial
Start with an empty container or bottle to store this mixture for several uses.
Pour two tablespoons of olive oil and two tablespoons of castor oil into the bottle.
Make sure the oils have blended completely.
Use a clean mascara wand or an eyeliner brush to apply this mixture to your upper and lower lashlines.
Leave it on overnight and remove it with a makeup wipe the next morning.
4. Castor Oil And Sweet Almond Oil Combo
Sweet almond oil is a rich source of vitamin E, essential fats, magnesium, and calcium (6). When you use it over a period, it adds a significant shine and luster to your lashes, making them thicker, stronger, and longer. Combining almond oil and castor oil is a surefire way to help your lashes achieve quicker results.
Pro Tip: Create a miracle lash serum by adding a few drops of lavender or rosemary essential oil to this solution.
Step-By-Step Tutorial
Start by looking for a tiny glass bottle or container to store the mixture for several uses.
Pour two tablespoons of castor oil and two spoons of sweet almond oil into the container.
Once the oils have blended, use a clean mascara wand or an eyeliner brush to apply one coat of this mixture to your lashes.
For best results, leave it on overnight.
5. Vaseline, Coconut Oil, And Castor Oil Serum
Petroleum jelly is an incredible conditioning and moisturizing agent for dry and brittle lashes. Coconut oil is rich in nutrients that will help make your lashes dark, soft, and shiny (7).
Step-By-Step Tutorial
Take a clean, tiny container or jar to make this serum.
Add two parts Vaseline, one part coconut oil, and one part castor oil into it.
Blend the ingredients.
With an eyeliner brush or a clean mascara wand, apply one coat of this mixture to your upper and lower lashes.
Leave it on overnight and wipe it off in the morning using makeup removing wipes.
Related: What Are The Differences Between Castor Oil And Coconut Oil?
How Long Does It Take For Eyelashes To Grow Back With Castor Oil?
The only way to achieve effective results with castor oil is to use it every night religiously. To give you an average estimate, it takes about 3-6 months for eyelashes to grow back and for you to notice a significant change in their thickness, length, and overall appearance.
Castor Oil Eyelash Growth Results: Before & After
Works like a charm!
However, there are some precautions that you need to take to while using castor oil. Check them out below!
Related: 9 Side Effects Of Castor Oil You Should Be Aware Of
Did You Know?
India is the largest exporter of Castor oil. The yearly export production varies between 250,000 to 350,000 tons.
Side Effects Of Castor Oil For Eyelashes
Castor oil is not known to cause any severe side effects when used in moderate amounts on your eyelashes. However, it may cause blurry vision and irritation if it seeps into your eyes. The best way to prevent this is to apply it with care and precision to avoid getting it into your eye.
Infographic: Easy Methods For Using Castor Oil For Eyelash Growth
Castor oil is one of the best hair oils you can use to improve your hair health and promote hair growth. Using it for eyelashes will help you achieve thick and long lashes in no time. You can also mix castor oil with other effective oils for maximum benefits.
Check out the easy methods by which you can use castor oil for eyelashes in the infographic below.

Save the high-quality PDF version on your device now.
Download Infographic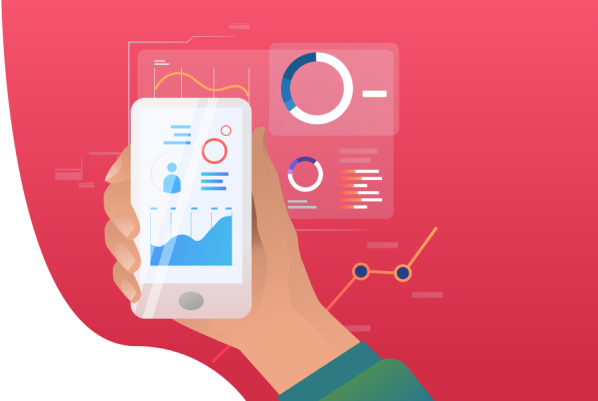 Mascaras help give the appearance of thick lashes, but using castor oils may permanently make your eyelashes thicker and healthy. Castor oil contains natural compounds and is packed with essential nutrients that boost hair growth and help repair damaged hair follicles. You may use castor oil for eyelashes by making a serum and applying it before hitting the bed. If you use it religiously, you may begin to see results within 3-6 months. Also, you may have to be careful while applying it to the lashes to avoid getting into the eyes.
Frequently Asked Questions
Can I put castor oil on my eyelashes every day?
Yes, you need to apply castor oil to your eyelashes every day to achieve the desired results.
Does castor oil darken the lashes?
Yes, castor oil may help improve the luster and color of your lashes (8). Mixing castor oil with ingredients like coconut oil may help darken the lashes.
Key Takeaways
Castor oil contains ricinoleic acid and omega-9 nutrients that thicken the lashes and stimulate their growth.
When used as a natural essential in moderate amounts, it works effectively without any side effects.
Using combinations of castor oil with almond oil, egg whites, olive oil, etc., can be very beneficial to boost lash growth.
If it seeps into your eyes, castor oil may slightly blur your vision and cause irritation.
Sources
Articles on StyleCraze are backed by verified information from peer-reviewed and academic research papers, reputed organizations, research institutions, and medical associations to ensure accuracy and relevance. Read our editorial policy to learn more.
Castor Oil Properties Uses and Optimization of Processing Parameters in Commercial Production
https://www.ncbi.nlm.nih.gov/pmc/articles/PMC5015816/
Effects of Tocotrienol Supplementation on Hair Growth in Human Volunteers
https://www.ncbi.nlm.nih.gov/pmc/articles/PMC3819075/
Castor Oil
https://www.ncbi.nlm.nih.gov/books/NBK551626/
Naturally Occurring Hair Growth Peptide: Water-Soluble Chicken Egg Yolk Peptides Stimulate Hair Growth Through Induction of Vascular Endothelial Growth Factor Production
https://pubmed.ncbi.nlm.nih.gov/29583066/
Topical Application of Oleuropein Induces Anagen Hair Growth in Telogen Mouse Skin
https://www.ncbi.nlm.nih.gov/pmc/articles/PMC4462586/
Genotypic and Environmental Effects on Tocopherol Content in Almond
https://www.mdpi.com/2076-3921/7/1/6/htm
Effect of mineral oil sunflower oil and coconut oil on prevention of hair damage
https://pubmed.ncbi.nlm.nih.gov/12715094/
Optical properties of hair: effect of treatments on luster as quantified by image analysis
https://pubmed.ncbi.nlm.nih.gov/14528387/
The following two tabs change content below.
LATEST ARTICLES
12 Best DIY Overnight Face Masks To Hydrate Your Skin

12 Best DIY Overnight Face Masks To Hydrate Your Skin

20 Fruits For Glowing Skin

20 Fruits For Glowing Skin

10 Types Of Manicures You Should Know About

10 Types Of Manicures You Should Know About

10 DIY Coffee Scrub Recipes To Try At Home For Smoother Skin

10 DIY Coffee Scrub Recipes To Try At Home For Smoother Skin

Does Whey Protein Cause Acne? How To Prevent It

Does Whey Protein Cause Acne? How To Prevent It

5 Benefits Of Salt Water For Skin, How To Use It & Side Effects

5 Benefits Of Salt Water For Skin, How To Use It & Side Effects

White Spots On Skin: Causes And How To Get Rid of Them

White Spots On Skin: Causes And How To Get Rid of Them

Types Of Acne Around The Mouth And How To Deal With Them

Types Of Acne Around The Mouth And How To Deal With Them

How To Find Your Skin Undertone: Cool, Warm, Olive, Or Neutral

How To Find Your Skin Undertone: Cool, Warm, Olive, Or Neutral